Since our last blog on the race to become the next UK prime minister (PM), BFL Explainer: The Race for the Next UK Prime Minister, the candidates have been whittled down from eight to the last two. These are Liz Truss, the current Foreign Secretary and Rishi Sunak, the former Chancellor of the Exchequer.
In this post, we will take a more in depth look at the individual candidates, and in particular their stated policies. Moreover, amongst the differences in their potential polices, we will look at how the polices that could impact financial markets differ, and the possible different scenarios for the FTSE 100, UK Gilts and the GB Pound, depending on who is the next UK prime minister.
Liz Truss Profile
The current Foreign Secretary, Liz Truss backed Remain in the Brexit referendum, but is the candidate the Tory right is uniting behind her in effort to stop Rishi Sunak becoming PM. She is behind a draft law that will redraft Britain's agreement with the EU on Northern Ireland, to the satisfaction of half the party and makes many others uneasy. A foreign-policy hawk, she accuses Mr Sunak of being soft on China. She has stated that she would scrap planned tax rises, dismissing concerns that cuts would only fuel inflation. On July 17th she stated, "Raising taxes at this moment will choke off economic growth."
In addition, she has vowed to "start cutting taxes from day one" by reversing the rise in national insurance from April 2022 and abolishing the scheduled 2023 corporation tax hike, from 19% to 25%. However, she has yet to state how the promised £30 billion in tax cuts would be achieved but has stated they "can be paid for within the existing fiscal envelope," indicating Says tax cuts will be paid for by spreading the UK's "Covid debt" over a longer period.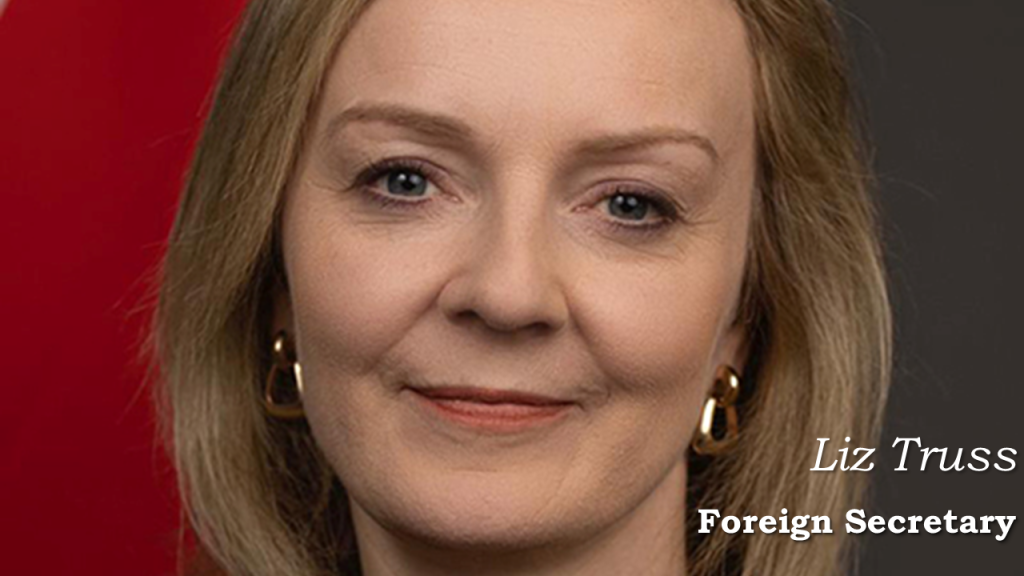 Rishi Sunak Profile
Rishi Sunak is the former Chancellor of the Exchequer under Boris Johnson's leadership and lead the economic response during the Covid 19-driven economic crisis. Although at times hailed for this response, he has also been attacked from within the Tory party for the future tax burden at least partially due to increased payroll taxes Mr Sunak pushed to support the National Health Service.
He has differentiated himself from Liz Truss by ruling out tax cuts until inflation is under control. In the televised debate on July 17th he stated, "If we're not for sound money, what is the point of the Conservative Party?". Sunak has pitched himself as the fiscally conservative candidate, condemning Truss's plans to raise borrowing to pay for tax cuts as "comforting fairy tales". But has pledged to cut income tax before the end of the next Parliament.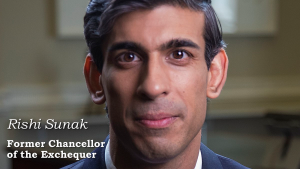 Market Impacting Policy Differences
Although there are many areas of policy differentiation between Liz Truss and Rishi Sunak, from our perspective we are concentrating on those that could have a notable impact on the financial markets. To this end, the main focus is on tax cuts and spending. And the clear dividing line between the two contenders on economic policy, is on tax.
Sunak has indicated he will cut taxation in the future, but only when he has got a grip on inflation which is currently running at 9.4% and forecast to move higher before falling. However, in what is seen by many as a U-turn, he has just this week proposed a cut on VAT on energy bills.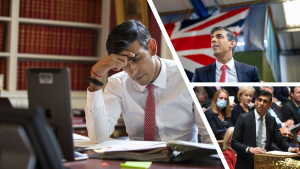 As highlighted above, Liz Truss is looking to reverse April's increase in social security contributions (that were introduced by Sunak). In addition, she has indicated she will not go ahead with the planned 2023 rise in corporation taxes.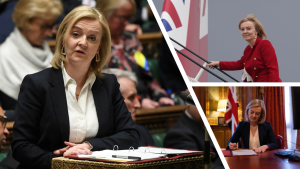 Truss has stated that her plans to reverse most of Sunak's tax increases would lower, not fuel, surging inflation. She told BBC radio "We've had a consensus of the Treasury, of economists, of the Financial Times, of other outlets, peddling a particular type of economic policy for the last 20 years and it hasn't delivered growth."
Market Scenario Analysis
It is truly a difficult task to predict how financial markets will react to either of the above candidates becoming the next prime minister. We will, however, attempt to give a view.
Given that Rishi Sunak is not going to significantly alter the status quo, the impact on the economy if he becomes leader will not be that significant. But given that it is unlikely at the moment (see below on odds and polls), the impact on markets will likely be seen as positive for the Pound and Gilt market, as he is championing more fiscal restraint. As for the FTSE 100, a Sunak win is more difficult to predict, as although the fiscal restraint is seen as a positive, the increase in corporate taxes would be a negative.
The more likely scenario is that Liz Truss becomes the PM. This is priced in by financial markets, so the initial market impact would likely be only modest. However, the more aggressive view on tax cuts could be seen as a negative for both the Pound and Gilts (sending Gilt yields higher). Again, a more difficult task to forecast the FTSE 100 reaction, but the scrapping of the corporate tax increase could send UK stocks higher.
Current Odds, Key Dates and Takeaways
The current odds according to oddschecker show that at time of writing Liz Truss is the favourite to win the race for the PM.
In the latest YouGov poll among Tory members, who remember decide who will be next Tory leader and therefore, next PM, Liz Truss holds a 62% to 38% lead over Rishi Sunak.
Below are the key dates going forward:
August 4: Sky News hosts a debate featuring questions from a studio audience live from 8pm on Sky News
August 5: Expected deadline for Tory members to receive postal ballots
September 5: New Conservative leader announced. The new PM will be announced when MPs return to Westminster from their summer break
September 6: Boris Johnson to quit as prime minister
So, it looks like Liz Truss will likely be the next UK PM and that she will bring a more aggressive tax cutting regime. From a market perspective, this is likely to be negative for the Pound, and for the Gilt market (meaning higher yields), but possibly positive for the FTSE 100.