Stock indices trying to base
From mid-June, the major global stock averages have secured solid rebounds from within the bear markets that have gripped equity markets and risky assets throughout the first half of 2022. The recent gains are for now viewed as bear market rebounds as opposed to sustainable recoveries, with the US benchmark index, the S&P 500 entering bear market territory through mid-June registering a fall of over 20% from the early 2022 record high.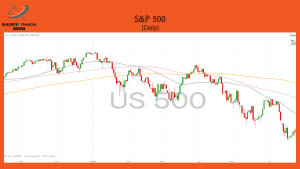 European, UK and Asian equity indices have also posted significant recovery gains, with the UK FTSE 100 and German DAX averages indicating short-term bottoms.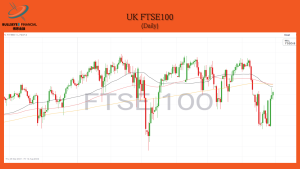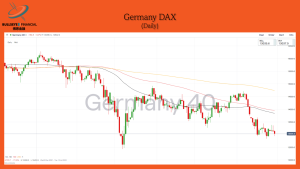 Although these current recoveries are viewed as bear market rallies, and have already begun to fade this week, there is a possibility that global stock markets are starting to price in the worst of the inflationary pressures and interest rate hikes that have dominated the global economy so far this year.
And this week we get some key events that could help signal a beginning to an end for the negative outlook for equities
Key To Watch This Week
Wednesday sees the European Central Bank (ECB) Forum on Central Banking 2022, from Sintra, Portugal. This includes multiple Central Banks speakers, including Jerome Powell of the US Federal Reserve, Christine Lagarde, head of the ECB and Bank of England Governor Bailey.
On Thursday, we get the outcome from the latest OPEC+ meeting, which could see output quota increased, helping to contain the oil price and even see a fall in the price.
Thursday also brings the UK Gross Domestic Product data on Thursday too, though this data is a headline grabber, it does not often impact significancy on markets as it is very much a lagging indicator.
And not to forget the most important data to watch, arguably for the week, US Personal Consumption Expenditure (PCE) data (MoM and YoY). This is key to watch as the Federal Open Market Committee (FOMC) of the Federal Reserve tell us that this is their preferred measure of inflation.

And finally, the week ends with Global Purchasing Managers Index (PMI) data from S&P and from the US Institute of Supply Management PMI data on Friday. This data is a much-watch lead indicator of future economic growth and prospects.
Author – Mr. Steve Miley ~ BFL Sr. Investment Advisor